We've all been there: You pull out your carry-on bag, start emptying drawers and pulling down hangers, and before you've even gotten to your underwear drawer the suitcase won't close. Sound like you?
I've been packing and unpacking since my first attempt at running away from home (I ran all the way to the tree in the backyard). Even then, I pulled out my Care Bare suitcase and after throwing in my favorite pillow, my bag was full.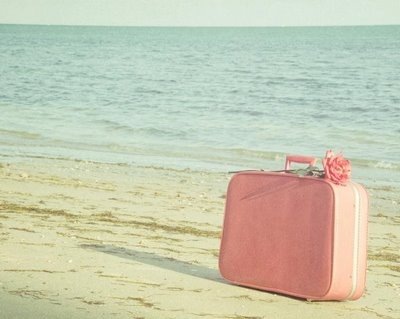 Up until a few years ago, I'd do the same thing: start first with the suitcase. Of course, it's natural; you're getting ready for a trip, you have to find your carry-on.
What if I told you there is another way? Instead of starting off thinking about what you can fit in that bag, and ultimately having it overflow, just start first with the stuff. Spread it out onto your bed and go for it. So far, I've found that when I don't have the bag in front of me, I always end up choosing a smaller amount of stuff to fit in it. (Of course, the trouble is resisting to urge to add just one more item since, after all, you've got the space).
I go to Greece every summer, and I never spend more than a few days in one place - most tourists will spend time in multiple cities while there, too. So take my advice: if you're planning a trip to Greece, make sure you know how to pack light.
Have any other tips for us, or tried our method? Leave a comment below!
---

Planning a trip to Greece this summer? We recommend you travel to our home state of Laconia, Greece.